In my recent game "Breakthrough to Bastogne" I fielded the 4th Armored Division, the 80th Infantry Division and the 26th Infantry Division for the US side. The 4th Armored Division consisted of CCA, B and R. I have pictures of CCA and B.
CCB has a tank battalion, armored infantry battalion, recon battalion, CCA HQ and an attached infantry battalion.
CCA is the same as CCB except it has a light tank detachment instead of a recon battalion. I should note a detachment is usually a company strength unit.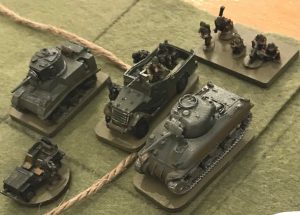 I am also including an image of the 80th Division that detached 2 infantry battalions to the 4th Armored Division.
The 80th Division has 7 infantry battalions (having detached 2 to the 4th Armored Division), 1 tank battalion, 1 tank destroyer battalion, 1 recon battalion, 1 HQ unit and 1 Artillery. I tend to use mortar stands to represent Divisional Heavy guns.
You will note the D6 in this image. I have since changed over to D10's for more granularity.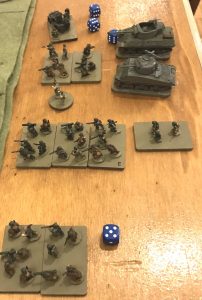 Here is a picture of the 4th armored advancing. Note the blue cocktail marker above. This is the Div boundary between the 4th Armored Division and the 80th Infantry Division. The string was an idea I used for roads. The snow had no impact on the game other than give the feeling of winter in the Bulge. The German markers are from my old Axis and Allies game. I use these to show when a unit has been "shattered " or Lost. You can see a German ATG defending the woods in the center and an infantry Battalion near the end of the river. Both are in prepared positions.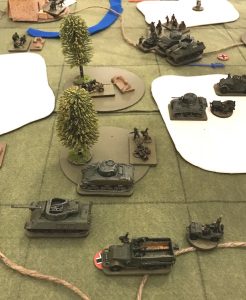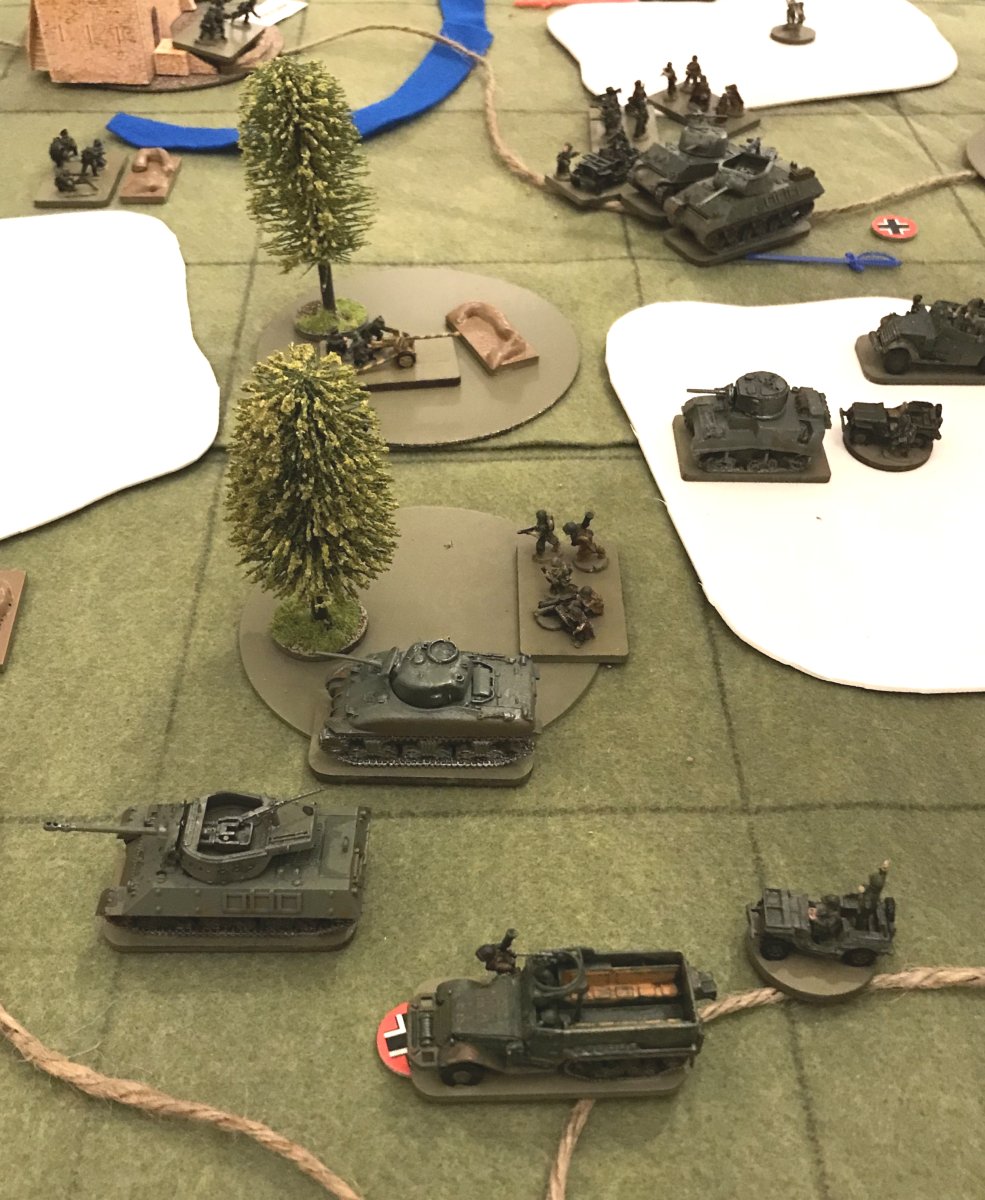 Hits: 34